Casing Rotators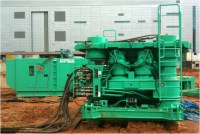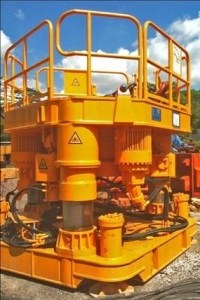 Description
The hydraulic full 360 degree turning casing rotators are economically used to construct bored piles with the full casing method under hard soil conditions. The continuous cutting of the hard ground guarantees a boring speed satisfying today´s requirements, even for compressive resistance of up to 2500 kg/cm².
The first casing is fitted with carbide bits which can be adopted to the requirements of the soil conditions offering major advantages when coring through hard rock layers or when constructing secant pile walls.
The casing rotators are especially suitable for the construction of full casing displacement piles because of the ability to apply very high torque, push down and lifting forces on the casing which is not possible with the known drilling rigs.